Getting to college is easy if you're guided on what to do. And the very first step towards this goal is as simple as writing a college admissions resume. Good thing you stumbled on this article because we will be discussing the nuances of the college admissions resume template. You don't have to write a resume from scratch. It's as simple as finding the right template or format to follow. Just log in all the information and that should serve the purpose of letting people know who you are and why they should accept you.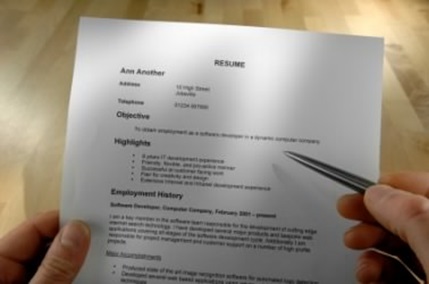 Personal Information
The most basic part of the resume is the one that contains your personal information. Make your name as your header (make sure it's your complete name). Under your name you can place relevant information such as your contact details. Make sure you indicated your address correctly and that you also included your contact numbers and email. There are even resumes that include Facebook and Twitter accounts under personal information.
Education
The next part of your resume should outline your educational qualifications. This section states which high school you graduated from. Also include details of your elementary education. More importantly, this section should shed some light on how well you did in school. Include information such as your GPA, your percentile ranking and other such information. You need not show all your grades, a simple summary will do.
Extracurricular Activities
Let your potential college or university know that you're not just scholastically inclined. List down all your extra-curricular or co-curricular activities you were involved in. Colleges and universities are particularly attracted to individuals with varied experience in school. So add to your resume your experiences in sports, club or the student government.
Experience
On this part of your resume you detail your academic and work experience. You can include in your resume information on when you had a summer job. Or if you worked part-time while in high school then you should add that in as well. Even academic projects that were noteworthy should be included in your resume. By doing this, you are sending the message that you are the industrious type—who can juggle studies with a job.
Other Related Information
You can include other personal information relevant to your goal of being admitted to college on the tail end of your resume. But make sure that the information you place here is truly relevant to your cause. Don't add useless information in this part that will only clutter up your resume.
References
You should include references the college can contact in order to do some background check on you. Good candidates to include in your references are your teachers, especially your guidance counselor. If you worked part-time, you can include your former boss as your reference. Make sure to spell the name of your reference right. And more importantly, make sure you include their contact number and email.
There you have it: a very simple guide to writing a resume. You can use this college admissions resume template so that you can get started on your college application.
Comments
comments